Date/Time
Apr 4, 2018 - Apr 29, 2018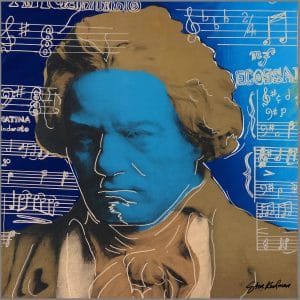 Having tremendous success showing Steve's art in Europe, we felt that now is the time to bring this New York son home. We had a successful show in Manhattan and Brooklyn and now we will be showing at the b.j. spoke gallery in the town of Huntington, Long Island.
Steve Kaufman assisted Andy Warhol, an experience that taught him the art of silkscreening, which he evolved into his own iconic art in the years to come. Steve painted icons and trends that captured the American spirit. His colorful and playful interpretations of the world around him continues to be globally embraced.
Join us at the Opening Reception  – Saturday April 7th from 6pm to 9pm.