Your place for the latest artist exhibitions, opening receptions, special gallery events, workshops, artist opportunities, and more.
Nov
1
Thu
j. Lefsky – Floral Abstractions

@ b.j. spoke gallery
Nov 1 @ 11:00 AM – Nov 28 @ 5:00 PM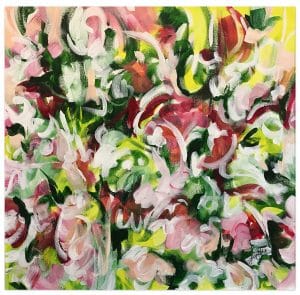 b.j. spoke gallery artist, J. Lefsky will exhibit a collection of abstract acrylic paintings in Floral Abstractions. "I was born and raised in NYC and painting has always been a very important part of my life.  After making the move from Brooklyn 18 years ago – to Long Island – I have found the difference in my environment inspiring.  My paintings, I believe, are powerful expressions of the beauty of my surroundings – closeup and boldly colorful."  — J. Lefsky
On view through November 28, 2018
Steven Finch – Delighting in Nature
Nov 1 @ 11:00 PM – Nov 28 @ 5:00 PM
Steven Finch's photography exhibit, Delighting in Nature features images captured over the last twenty years from rocky mountain landscapes and flower close-ups; birds and scenes around a lake in Wisconsin's north woods; and eastern seaboard locations;  Massachusetts, Long Island and the Georgia coast.  "Although a musician and conductor by profession, I have another passion — photographing nature. I have always been fascinated by the relationship between the two art forms:  rhythm, color, mood, contrast and meaning. "  –– Steven Finch    On view through November 28th.